Is Google's Pixel the Best Android Phone?
When we hear about Android smartphones nowadays, most users think about Samsung?….Not sure why that may be, since there are many other companies that use the OS.
This is maybe because of Samsung having so many users having different smartphones using the OS in it's product category. But then again….who would want to use touch wiz. Some people may like it…and it's certainly gotten better over the past year. But, that's the one thing I hate when seeing these extraordinary Samsung devices, nowadays. (Count me out on the Note 7)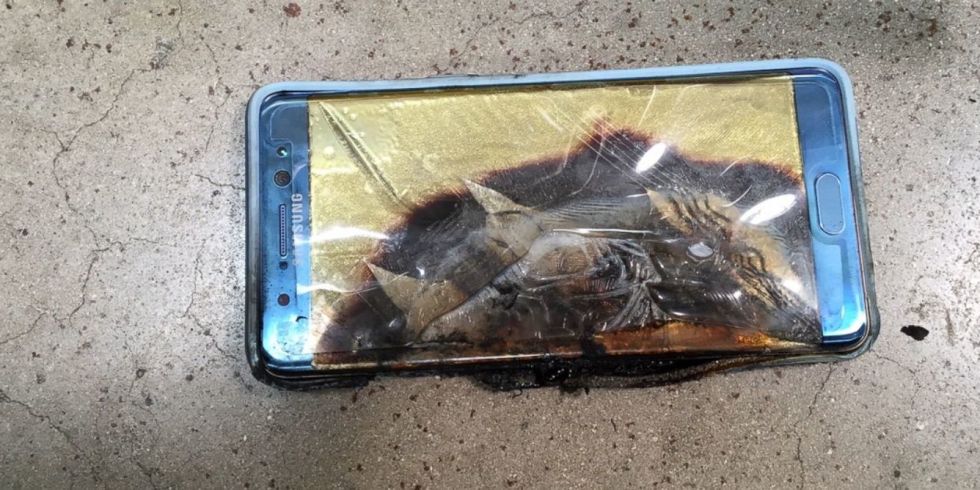 The touch wiz layer over android, makes Samsung devices look like an outdated IOS in my opinion. However, times have changed since Android was first launched 8 years ago from the first nexus phone made by Samsung. We now have had nexus device's lead the market with simplified stock android experience, that we get today from what people are now calling the best android smartphone around right now: the Pixel.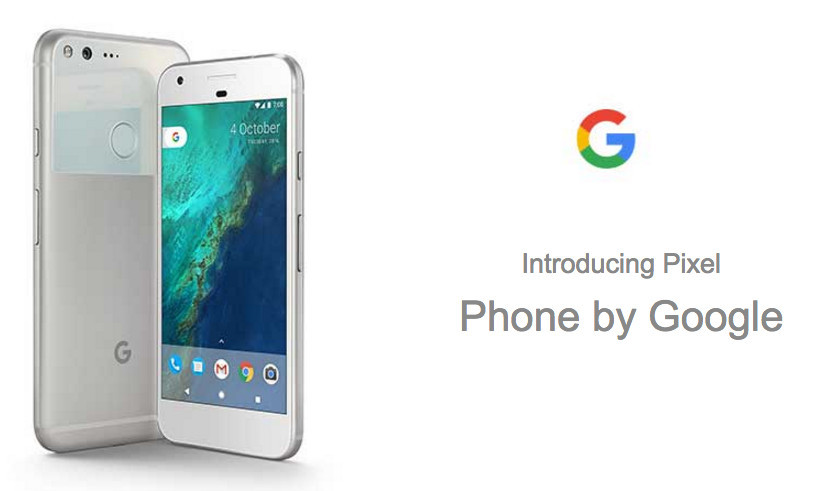 This phone just looks like an ordinary smartphone or even the iPhone. Doesn't look, gimmicky or exciting like a Samsung. But that's what sets this device away from the average consumer and the gimmicky tech nerds. This phone's main competitor is the iPhone. Why? Well, unlike any other company, Google realises that the mass market of consumers want a smartphone that just works and works fast and has an unbelievable camera, and the Google Pixel is looking to deliver that. Made by Google with help from HTC, the company also responsible for development of Android, the phone's operating system, they have been able to implement and optimise the software with the hardware in much the same way as Apple does with iOS on their iPhones, making this the fastest and arguably most intuitive, fluid Android experience that money can buy right now.
But thats it's weak point: the price. Coming from the Nexus line, Google has always delivered flagship smartphones that are affordable and run full stock Android. However, while the Pixel runs stock Android, the price is way too much for what you're getting. Starting at £599 for the base 64 GB model, with a 128 GB model also available, it's available in two sizes: 5″ full HD (1080p) display or a 5.5″ quad HD (1440p) display. Its price competes with the iPhone line up, which is both a good and bad thing. It shows that Google's products can be premium as well. But the bad thing is for Nexus fans. They've always enjoyed having a stock Android experience from a flagship smartphone, without paying too much. That's just not the case anymore for the Pixel.
So what does this phone offer?
The design
The Pixel has this iPhone look-and-feel that I've experienced many times holding the device in person at stores, and have to say, it's way more comfortable to hold than the iPhone. The fingerprint reader is at the back just like the Nexus 6P, and there's a headphone jack, thank God!
However, the overall design is dull and boring. There's nothing shocking about it, it just looks like a normal smartphone. Reminds me of the cheap, Chinese-manufactured phones you might see on the lower end of the market, to be exact. This massive chin you get at the bottom of the phone isn't pleasing either, but at least there's no camera bump!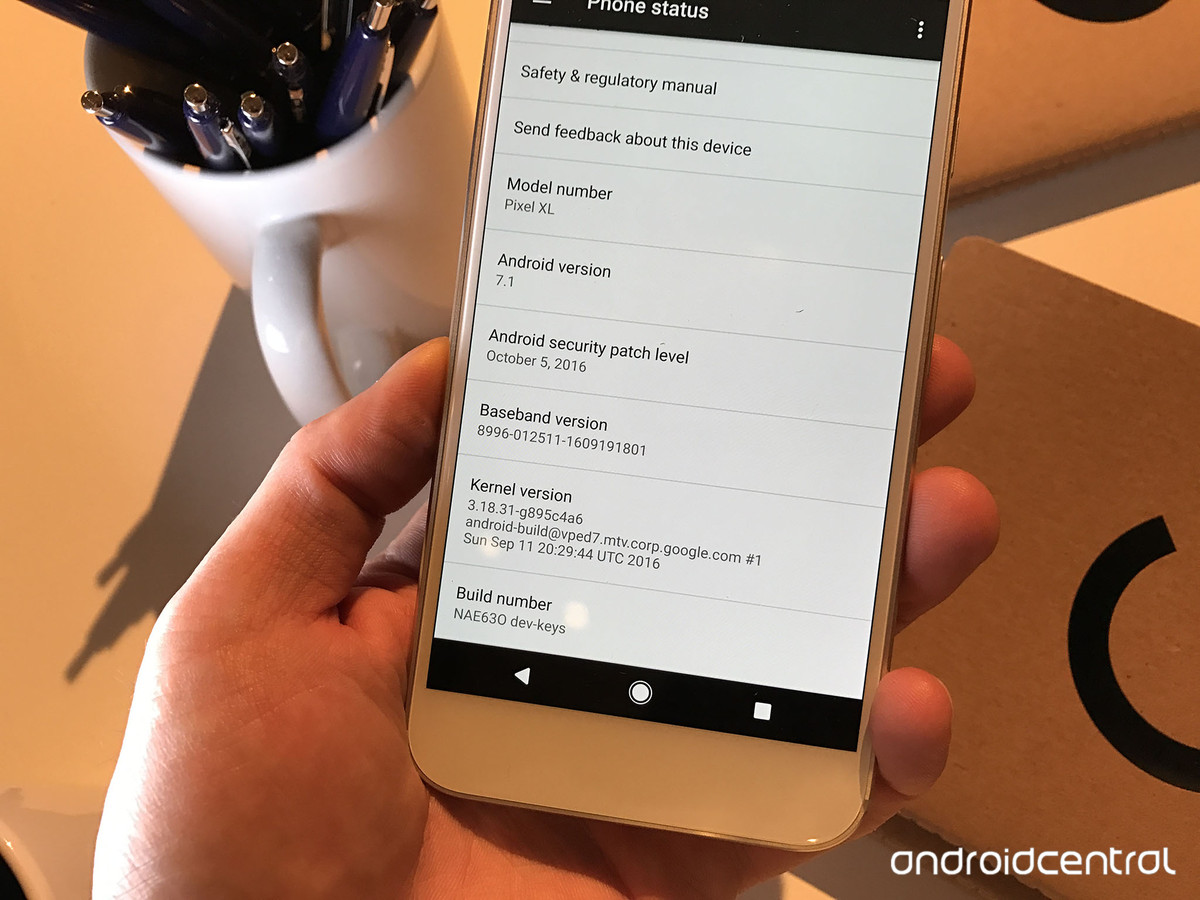 The camera
The camera on this thing is amazing! The colours pop, but aren't too over saturated. EIS (electronic image stabilisation) is at play here, but can occasionally stutter when compared to it's sibling, OIS (optical image stabilisation). It shoots at 60fps at all resolutions below 4K, at which it records at 30fps. And all this is running with a 12.3MP rear and 8MP at the front. This Phone even received a DxO rating of 89 out of 100, the highest achieved by a smartphone to date, making this best camera smartphone on the market right now. A fantastic job done by Google for those who care about camera quality in a phone.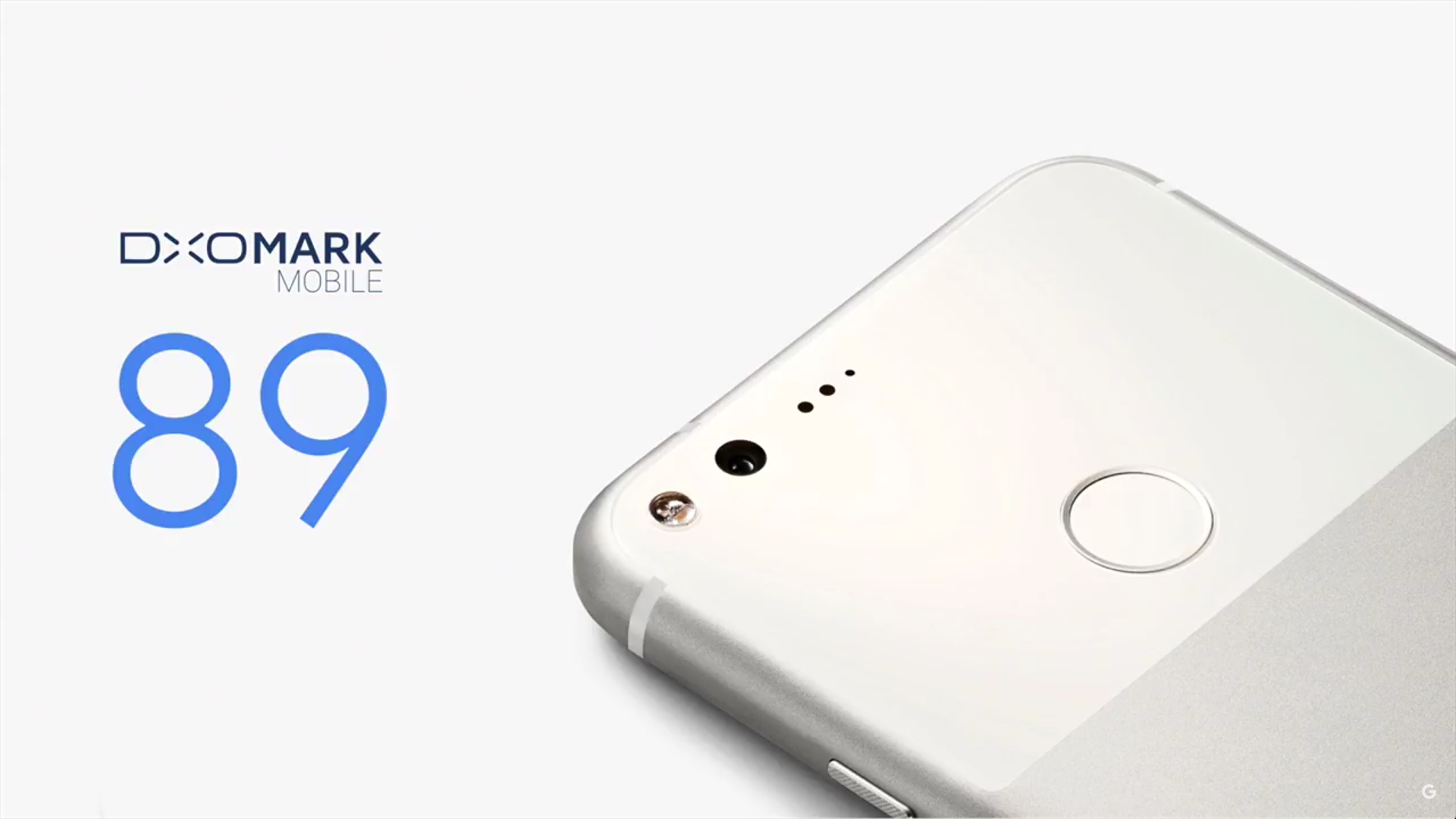 Here are some example shots: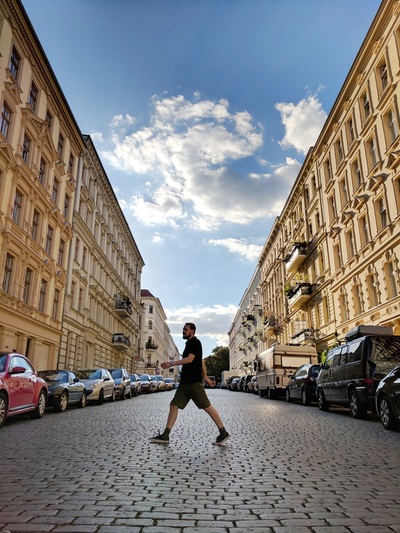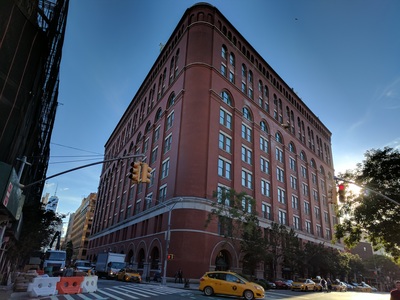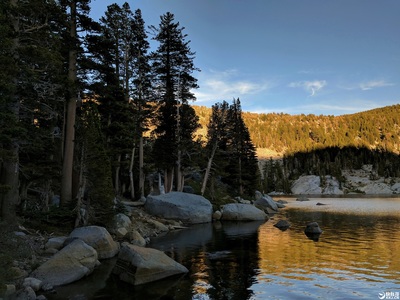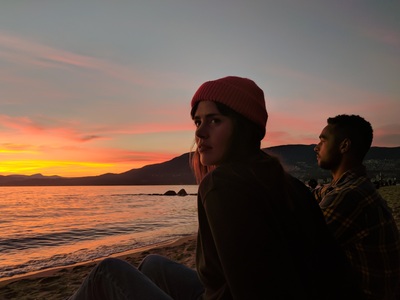 The specs
Before I get into the next big feature of this phone, here are the specs for all you geeks.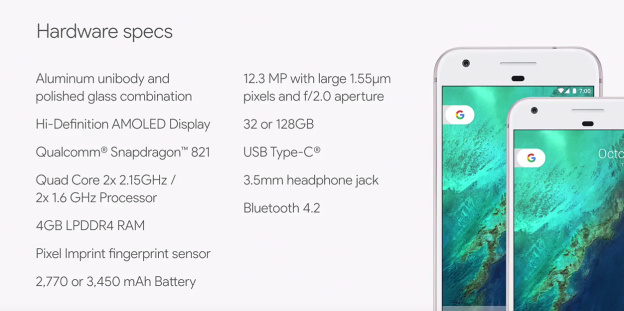 The Google Assistant
No i'm not talking about the "Okay Google" voice/now assistant. This is new! and its literally called the Google Assistant. It's a feature that's exclusive to the pixel. And its a bit like google now, except that its AI and you can actually have a conversation with it and its super user to get where you need to be, set reminders, find photos, send messages and make calls. It's there just like Siri, except that it has Google service built right in. So you get the best of what google's search engine has to offer along side other google services. It what makes stock android feel even newer than it is with 7.0 nougat running in the back. And after testing this out in the EE store. I was blown away on how fast and responsive it is. It works like a charm. So to show you more about it, since there's loads more features to it. Here's a video of Google themselves giving us a demo of how it works.
My overall impression of the phone is that its fantastic. I feel that it offers something unique, and the camera is mind-blowingly awesome! However, the build quality and price does put me off. Is this best Android smartphone to buy? I'd firmly say yes. But if you want a great phone without breaking the bank, you should probably be looking elsewhere.