iPhone X vs. iPhone 8: Three Months Later
Still thinking about that iPhone X? Reasons why you may want to consider the iPhone 8 instead.
Three months after the release of the iPhone X and it's somewhat-predecessors, the iPhone 8 and 8 Plus, the iPhone X has seen a decrease in sales, though still being Apple's best smartphone. There's not only a change of price when it comes to the 8 Plus and the X. There's also features that differ, and that's what you're paying for.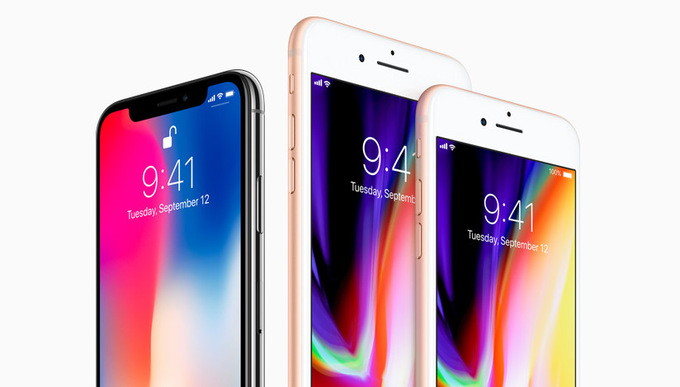 I'm not going to tell you what you should buy or what is better; that's all down to you. Both phones look amazing and perform amazingly in my experience. However, don't be fooled into thinking that the 8 Plus' design is a thing of the past. That it wasn't a good fit for 2017. That it, too, should have had a bezel-less design like you'll find on most flagships nowadays.
At the end of the day, smartphones should be of practical use in your everyday life, and if a bezel-less phone is what you think is practical or even essential when comparing both the iPhone X to the 8 Plus…
… well, you're wrong.
The differences
The diagram below shows that the iPhone X is the same size screen, functionally, as the iPhone 8 Plus.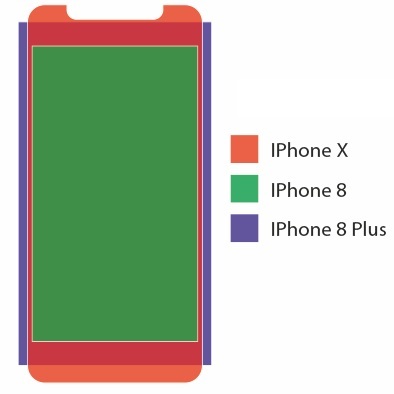 Yes, technically the iPhone X has smaller dimensions, but has a display that's 0.3 inches bigger than the 8 Plus.
However, that extra screen real estate is actually a negative when viewing the display, where the UI that users have learned to use for years has become completely different on the X.
This means that as a new owner of the gorgeous iPhone X, you are going to have to learn to use new gestures on iOS if you were coming from a previous iPhone, which isn't a bad thing at all, but does annoy many. Considering the new positions for the notification and control centres, the change of having to swipe down from the upper-right to access the control centre and from the top-left to access your notifications makes the UI feel cluttered and takes time to get used to. These are the sacrifices Apple needed to make in order to keep the bezel-less design.
With the 8 Plus, however, it has that big bezel, which shouldnt be hated on at all. I've been using phones like that for years, and it has never bothered me. Yes, the bezel-less phones look nicer, but think about how you hold a phone that has a bezel, for starters. Because everyone has a different way of holding thier phone, whether its taking a photo or browsing through the web. Do you really want a phone without any bezel? Again, that's up to you, it would just suck if most of your hand is covering that screen.
Though, yes, the iPhone X has a very nice display which is made by Samsung, but is also tweaked to Apple's liking of course. Apple says it's,
"The first OLED screen that rises to the standards of iPhone, with accurate, stunning colors, true blacks, high brightness, and a 1,000,000 to 1 contrast ratio.

"So, it's much, much, much better than the 8 Plus with its 1080p display."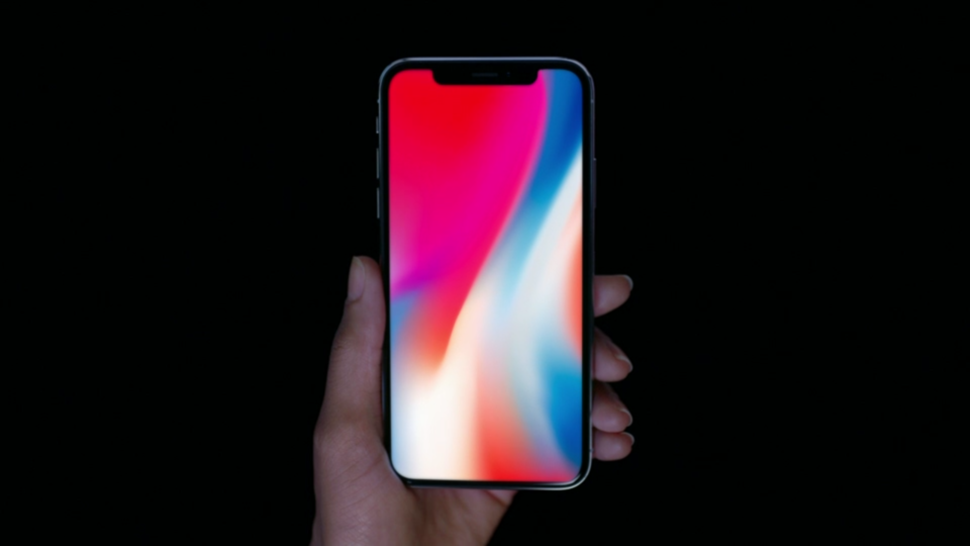 The iPhone X comes with Face ID which allows to unlock your phone, and brings new features for iMessage (and hopefully for software developers in the near future), called Animoji. It allows you to be an emoji by using the 3D mapping from the facial-recognition cameras and sensors, capturing your facial expressions by projecting 30,000 invisible dots onto your face. The emoji then mimics your expressions and can also mimic your voice when making a video to send or to use as a digital sticker.
The iPhone 8 can't do this, but think to yourself: as much as this feature looks cool and hopefully works well in the long run, is it worth paying the extra money? Does this one gimmick justify the price point further? Touch ID still is fast and great! I love using it on my iPhone 6! It's brilliant for Apple Pay, whether in store or online, as well as for protecting confidential information, such as banking info and the Notes app.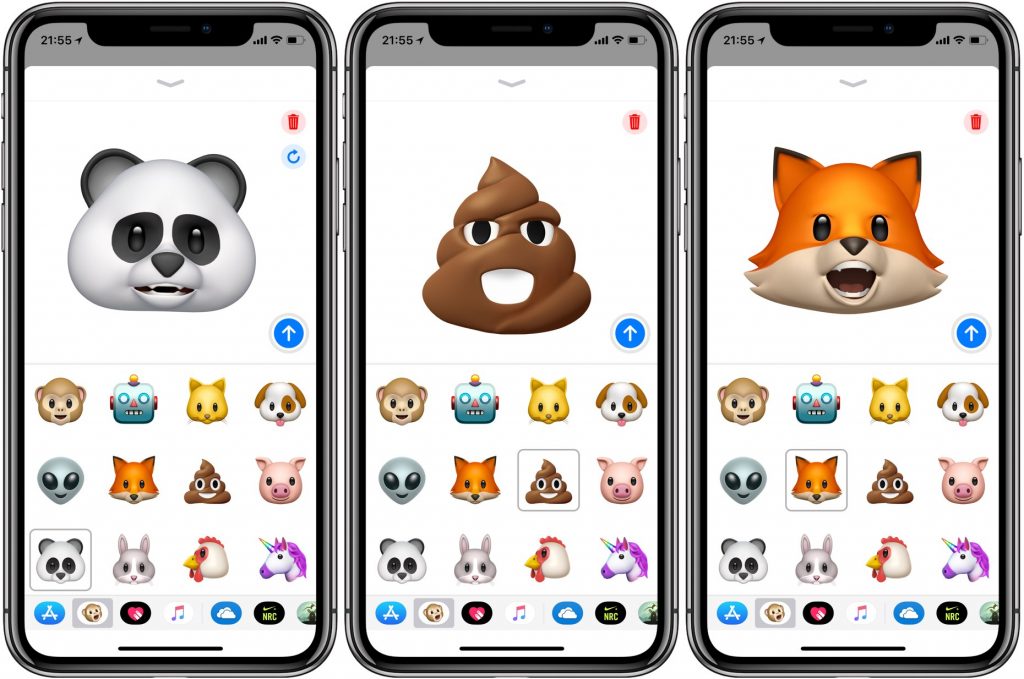 The other difference is the cameras (again!) Now if you're not big on taking photos or videos, then you're not really going to see much into the next two features.
The iPhone X has dual-OIS (optical image stabilisation), which stabilises the telephoto lens when taking a photo. This allows for a stabilised video and photo and brings in more light for much darker situations.
Also, both the front- and rear-facing cameras have "Portrait Lighting", which allows for you to take selfies and adjust the photo afterwards to your preferred lighting condition. Though there are two things you need to know about this:
After 3 months it's still in beta and does not do a terrific job; and
If you decide to go with the 8 Plus, the feature is only present on the rear camera.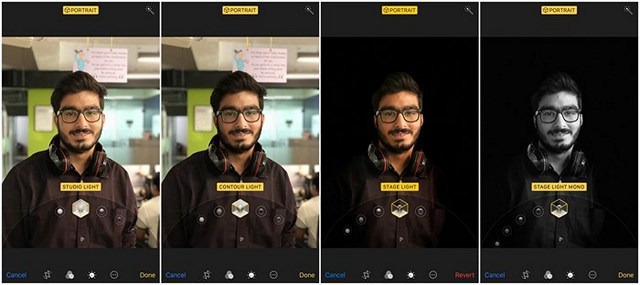 That is literally all there is. Now I want you to think to yourself: do I need these extra features?
If you can convince yourself, go with the X. Either way, in my opinion, you will be happy with your choice. They both have great cameras, wireless charging & great design, but look at the prices. Are you willing to spend an extra £200 for a slightly better camera and a nicer looking design and display?
Only you can judge its value, but it's without a doubt that the iPhone X's sales figure will continue to decrease. There's just not much on offer here that will change your experience massively.