Apple Watch Series 3 with Cellular: 8 Month Review
Smartwatches have been the bane of the tech industry for some time now. There have been very few improvements from a large array of tech giants. The only big competitors out there are Fitbit and Apple. We already know that Google has taken down Android Wear from its stores, and so we know it's dead. However, if there's one company that reigns supreme in the smartwatch market. It's Apple. The Apple Watch is the most personal device that the Cupertino tech giant has ever created. It has pushed boundaries that have otherwise made me self-aware of my health and consumption of media over the past eight months.
The Apple Watch Series 3 with cellular capabilities is probably the biggest leap forward since the original Apple Watch released back in 2015. It has a better display, a faster processor, and is water resistant up to 50 meters, and captures more health data than the original ever could, all stored encrypted on the device!
This article isn't just me going over what the Apple Watch does. It's a review of my favourite features and what has been useful to me, but we'll also go over the negatives of the watch, which there are very few of.
Comfort
The Series 3 is the thicker than its predecessors. However, Apple has said that this thing is absolutely packed with technology, with every other smartwatch on the market yet to achieve a similar feature set.
It's a comfortable experience. The watch isn't heavy at all and doesn't get in the way of anything, though the watch bands can be a little hassle. I've found personally that the sports band has left rashes on my wrist, which has happened twice over the past eight months that I've had the watch. It's made me want to take it off, and so I figured that a new band would solve that. So instead of opting for one of Apple's extortionately priced watch bands, I went for a third-party one, which got the job done!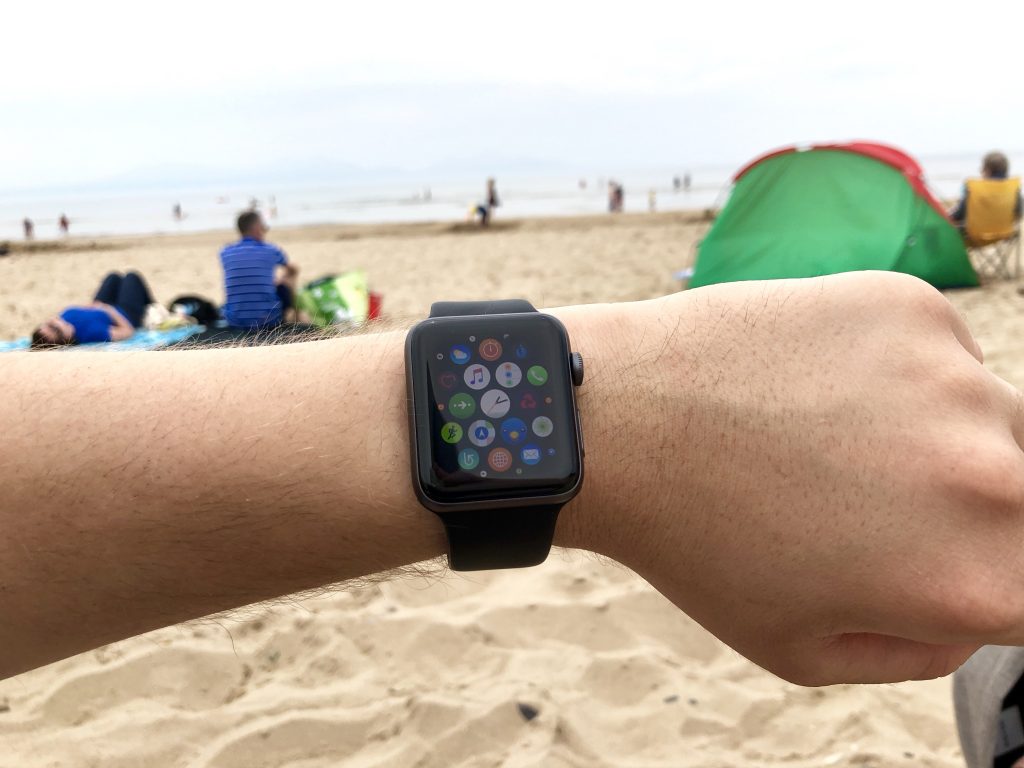 The third-party Milanese band I found on Amazon was nice for a while, but eventually, its black paint wore off. Various reviews point out that Apple's version doesn't do that, and it doesn't clip on to hairs, which was a major issue for the third-party band that I bought. Though it was a good decision for me! No way am I paying £199 for Apple's band when I can get a similar look for £20. I guess the end result of that is me taking the pain for the sake of saving so much.
Convenience
The Apple Watch Series 3 with cellular is the definition of convenience, as we have grown to live in a world of evolving technology. It has allowed me to make calls, dictate text messages, stream music and podcasts, and pay for transport, food and items, all without my wallet or phone nearby. It's such a freeing experience! This is a device that can do all, whilst limiting the amount of info presented, making the experience distraction-free; my behaviour is different now that I don't need my iPhone with me.
As an example, when receiving a notification from Twitter, if I want to interact with it, I have the urge to pick up my phone and open my notifications, letting me see the Twitter notification alongside many others. The problem is seeing all the others, and so I tend to make the subconscious decision to look at my other notifications and interact with them because my iPhone has the fully-featured versions of those apps.
When I have the watch alone, it's a simple glance without getting the phone out, and then I have the option to do a quick action. That's it! That's all I am limited to. This has allowed me to decide whether I should take my phone out with me or not when I go to family meet-ups and social gatherings. It has let me find the right balance between how much I use my smart devices.
Next, the "Ping my iPhone" feature. There are plenty of times when I have placed down my phone and forgotten where I've put it. Now with the Series 3, it's a simple swipe up to the Control Center and a tap on the button with an icon of an iPhone. This sends out a pinging sound to my phone so I can then follow where the sound is coming from. This isn't continuous like pinging a device via Find my iPhone. however, you can continue playing the sound by just tapping the button on your watch repeatedly until it's found.
It's also water resistant. The Apple Watch can withstand rain, and heck, you can swim with it! Up to 50 meters at least. It has this cool built-in feature that uses vibrations to push out any water that's just sitting in the speaker grills. It requires you to continuously turn the Digital Crown until the sound stops.
Apple Pay is a mobile payment godsend. I never thought of how easy it would be to have a wearable that allows contactless card payments to be made. With just a simple double click on the home button, the watch brings up Apple Pay, which of course allows me to make payments for travel, grocery shopping, and other in-store purchases. It's an even better experience than previous iterations of the Apple Watch provide since the watch can act as an independent device with the cellular capability. I can leave my phone and wallet indoors and go out with just my AirPods and the Watch and do everything I need to do, going about my day.
I'm being 'Sirious' when I talk about how Siri is such a fundamental part of the experience. I have an assistant on my wrist that understands me much more so than Siri on other Apple products I own. Because I'm not used to talking directly at the watch, it's closer to my mouth and so Siri is able to understand more clearly than from afar. Setting reminders and timers, adding events to my calendar, and responding to texts are so convenient compared to pulling out my phone. The time saved all adds up.
The battery life is amazing! I can easily go a few days without charge. It's that great! I don't know how Apple pulled it off, but all day battery life is ace! However, when switching to cellular mode, it's another story. The watch tends to fall flat in just a day, or even sometimes half. It depends on what you're doing. In my experience, if you're just playing music and sending a few texts without the phone connected, you can survive a day. But if you are making calls, then that's the weak point for the Apple Watch. Apple says there's an hour of talk time on a single charge, which means that you'll have to rely on texting if you are bringing this out on its own.
One more thing: I can check out what my camera is seeing through the watch and take a picture or set a timer, allowing me to take pictures like the ones below. It's pretty handy for not having to rely on your iPhone's viewfinder when you're away from it at a distance or trying to take a picture with yourself in the shot.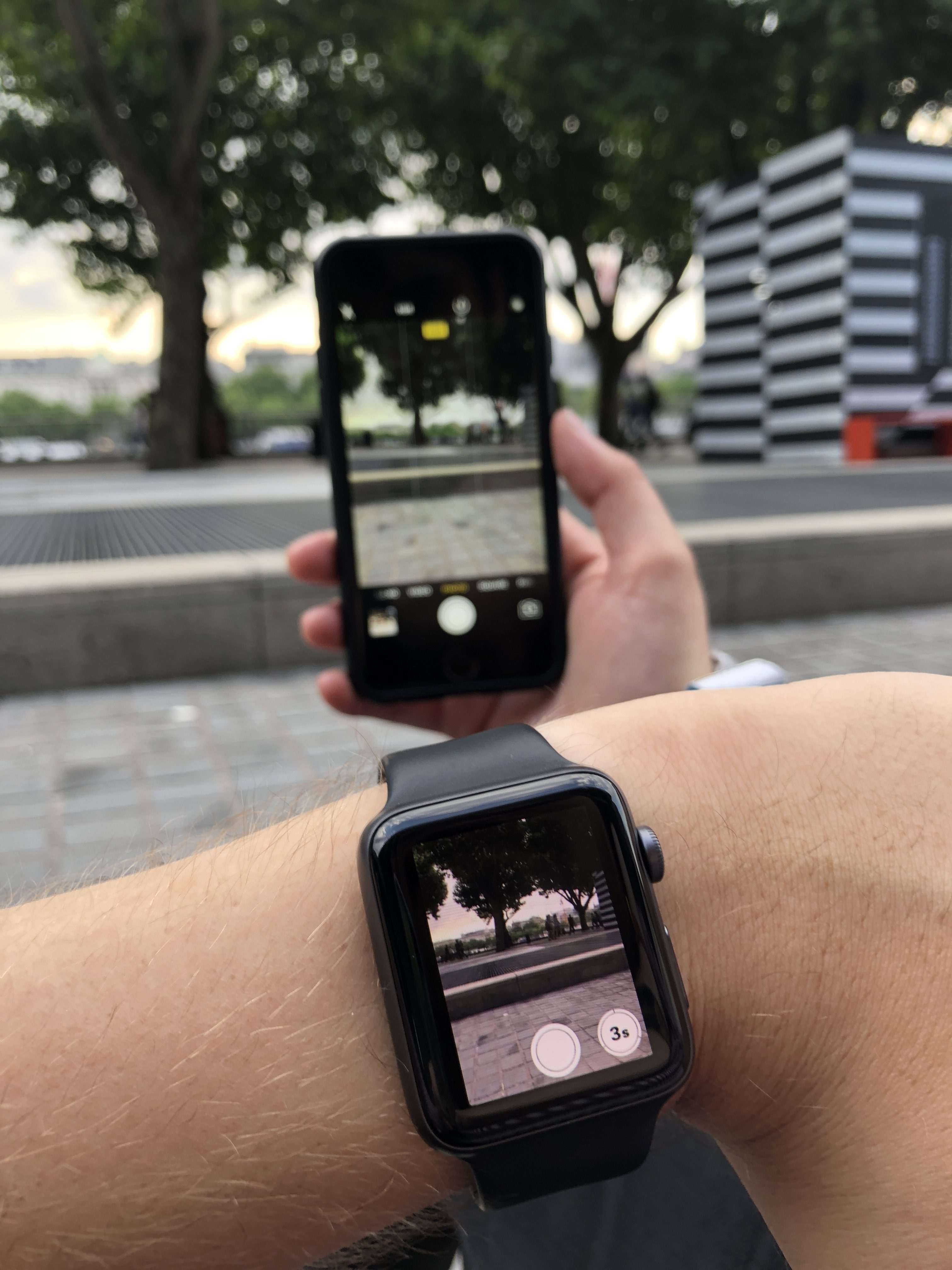 Health
I'm gonna be honest. Since I've had the Apple Watch, I've never really had fitness in mind. I haven't taken advantage of nor used the fitness features until about a couple of months ago, and I've had it since November last year. However, this was a choice of mine. Yes, I tracked my walking, but it didn't motivate me, because I had turned off the motivation prompts in the watch app.
As most of us do, though, I looked myself in the mirror in the morning and said, "am I happy with how I look?" Straight answer, yes, though I would like to lose more weight, eat more healthily, sleep better, and feel more productive. I have the technology to help with that. Why not take advantage of it? So I made the decision. I didn't just want to track my steps, how long I stand for, and how much I exercised. I made goals for myself, competed with my friends, enabled the motivation notifications to push myself further, and also created workouts in the Workout app to achieve new medals. Even on Earth Day this year, the watch gave me a notification to motivate me to go out and walk for over half an hour, just to grab a digital medal. I think mentally it's just seeing those motivating notifications and being able to show off my digital medals to my friends, which have compelled me to do more for my fitness.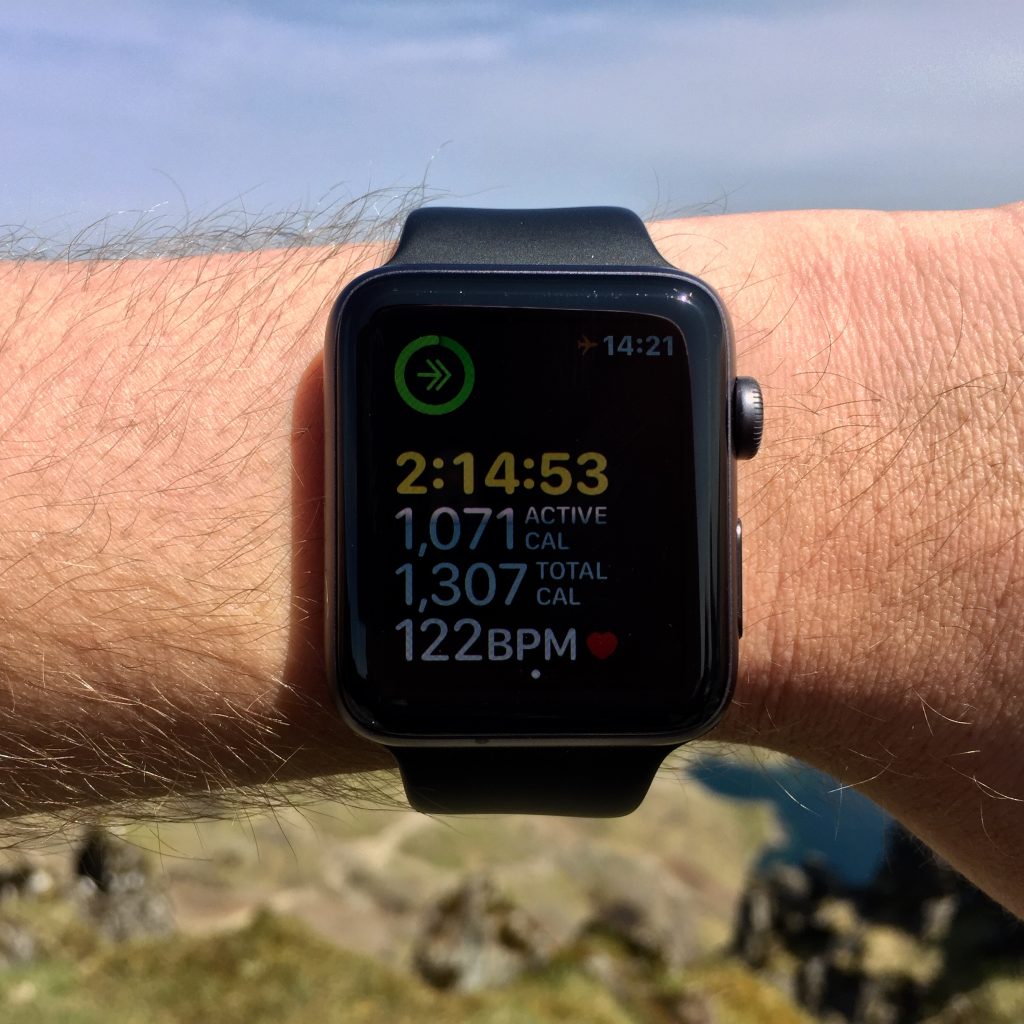 The only downside I have to say about the health features of the watch is that it doesn't track weight-lifting and -training. It's something I do more often than other forms of cardio. It's a shame that none of that is tracked. So if you are wanting a device to track that, the Apple Watch Series 3 does not do that; not just yet, anyway. We are now seeing yoga and hiking features added in watchOS 5, so let's see where watchOS 6 will take us. Hopefully, it's a simple software thing that can be added, and we won't need a whole new Apple Watch just to support weight-lifting.
Who is this for?
The Apple Watch is mainly for those who are already in the Apple ecosystem or those who want to be. It's for those who actually enjoy using Siri and who take health seriously. It's the best companion to have, and with the cellular version, it sets boundaries on how you choose to be on your phone and how much time you spend consuming information. It's a freeing experience that you can't get anywhere else, but you do need an iPhone to pair with the watch.