Ryder: A New Way to Ride in London
Ryder is changing the way we transport throughout the day with an approach of an app that's already available for both iOS and Android that involves the quickest way of passing through heavy traffic jams in London with Scooters at a low cost! When demoing their app Campus London for the TechHub Tuesday event. It caught my attention how convenient, stylish and intuitive the app can be. However, that's not entirely where it's at right now. Ryder is a startup. They are trying to create something that everyone is going to use. They have 15+ riders at the moment supporting only a radius area within near Great Eastern street in the City of London. However, they are expanding.
Besides the company being a startup as of right now, I do believe it has potential. I spoke to both the CEO and developer of the application about what precautions they are taking to connect their users in a safe environment when riding with them. My main question was about night life. What precautions does Ryder take to make sure that their customers are stable on a scooter when riding, physically behind them?
"We only operate between 8am and 7pm. This way we tend to avoid drunk people. Of course if one of our drivers suspects of drunk behaviour they have right to cancel the ride. Safety for drivers and users is a priority at Ryder."

—Julien Vidal, CEO of Ryder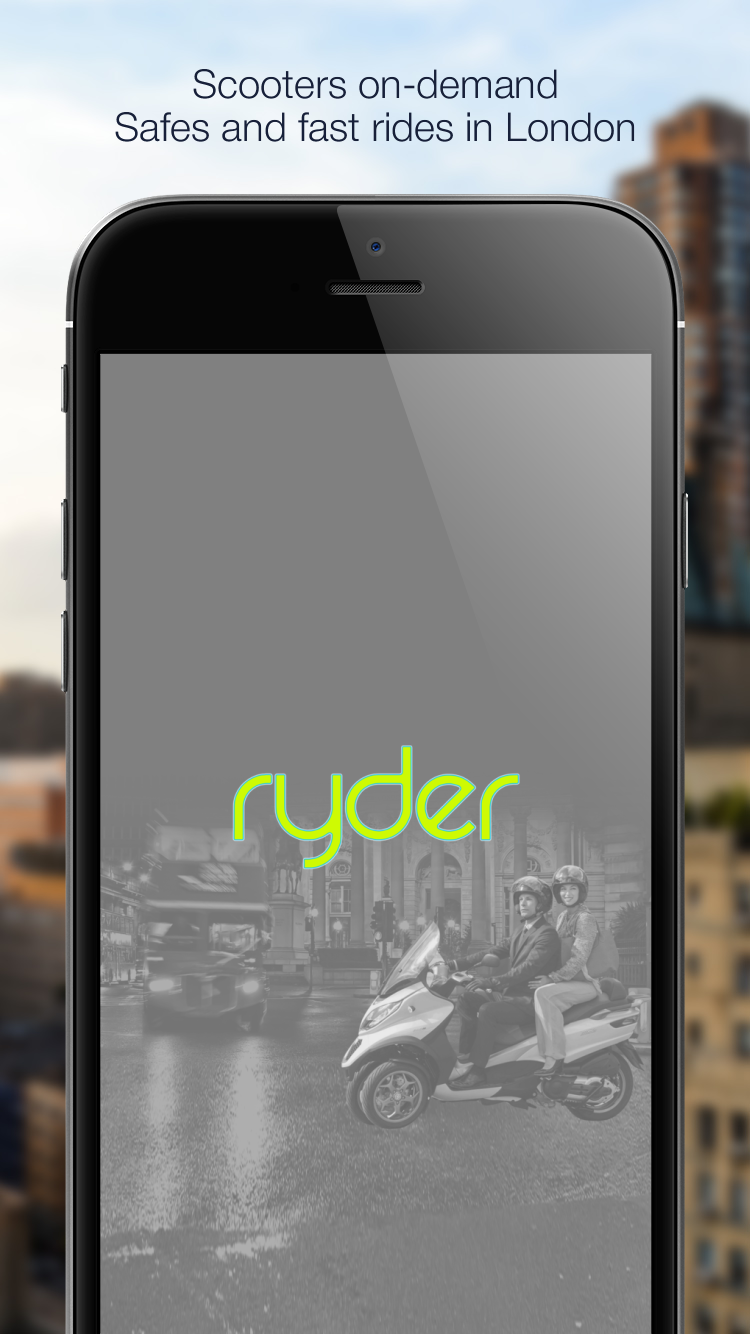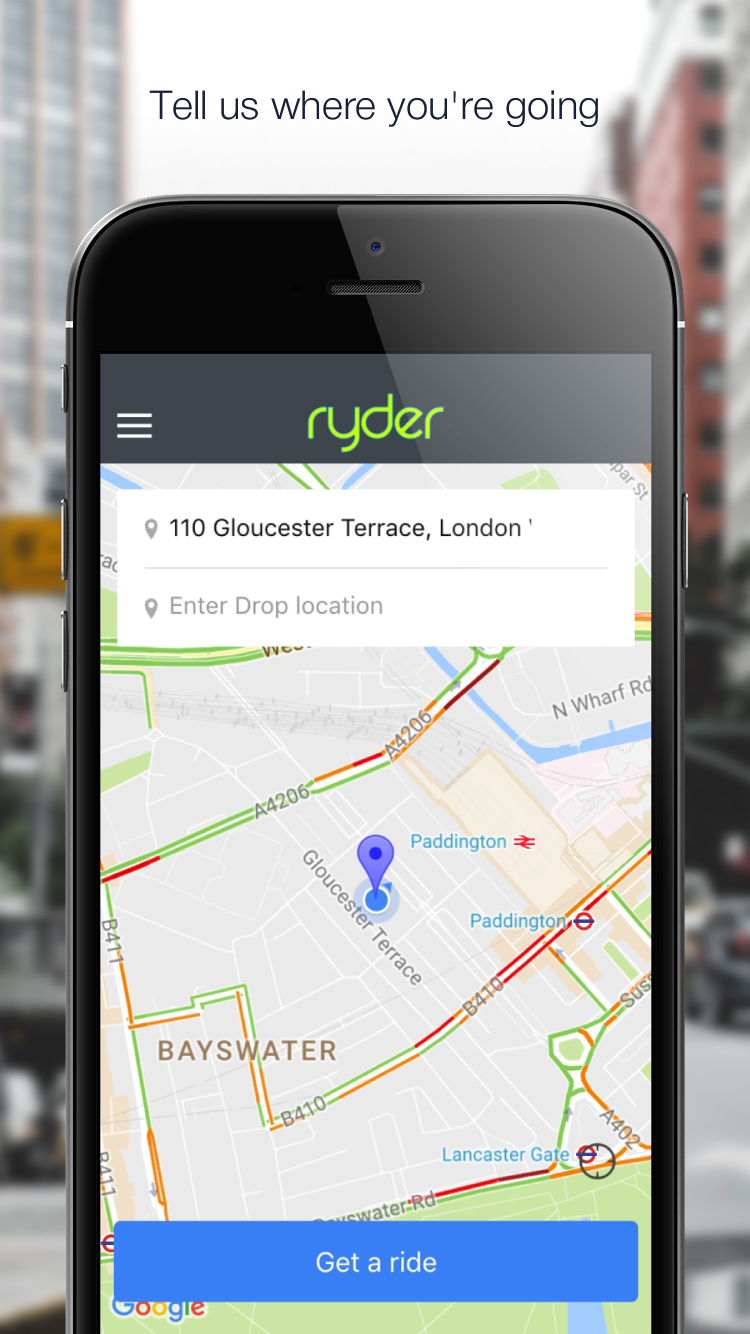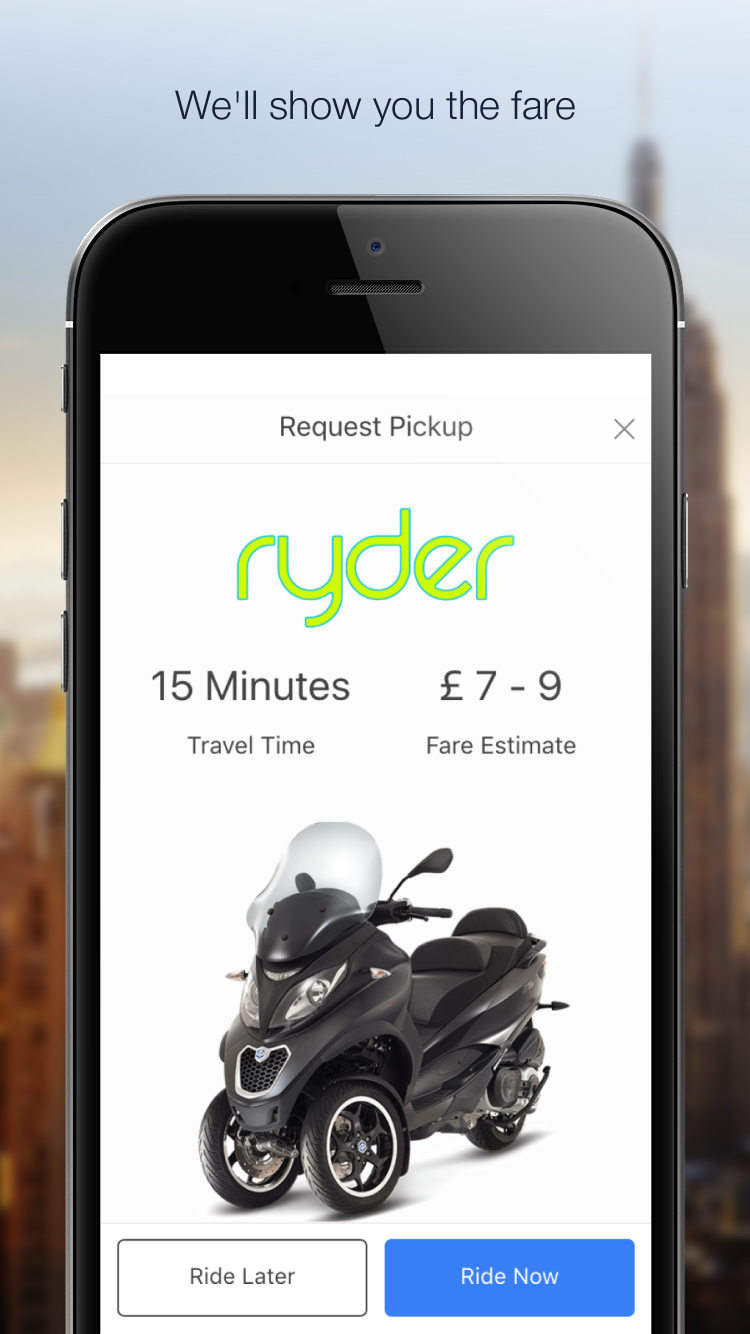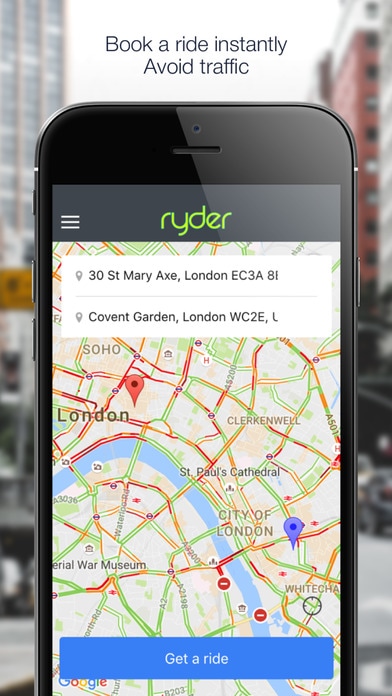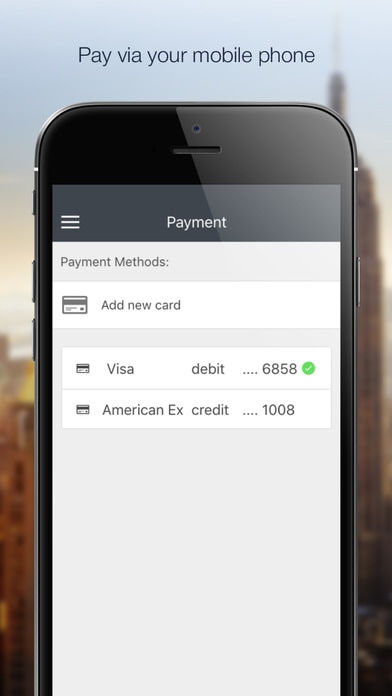 The Uber-like design is familiar and great! When using the Ryder app. I knew how to use it instantly. Yes, you get on-screen instructions as you first open the app. However, it's design arrangements remind me of an older version of Uber. Which is not a bad thing at all. It feels familiar to users that use uber and that's what I'm really fond of. It's also snappy and runs wells alongside google maps to track location. So for the time being if you want a ride with Ryder. Be sure to be near Great Eastern Street, London, to grab a scooter.