Streaming Services Are Boring!
Streaming services have been a growing success over the past five years, spearheaded by companies like Netflix, Amazon, and Spotify, which offer their users unlimited media consumption for a monthly fee. These services offer great value to the user, potentially saving them hundreds and thousands of pounds—perhaps even millions in the long term!—due to their large catalogue of films, TV shows, and movies to choose from. Being a Netflix user for four years, I have at times found myself missing and admiring physical media as well as permanent digital purchases more and more. That's why, for the past three months, I have abandoned streaming services, and it's undoubtedly one of the best decisions I've made. You should try it too—here's why:
TV show & Film Streaming Services
Generally, I hear people around me recommend shows and movies to watch, and these tend to accumulate into a long list of countless hours of entertainment that you feel obliged to watch because everyone's talking about that one show you haven't seen yet. So what do you do? You binge watch so that you can keep up to date with things and form opinions to share with others. It starts getting addictive, and quite frankly it's sad.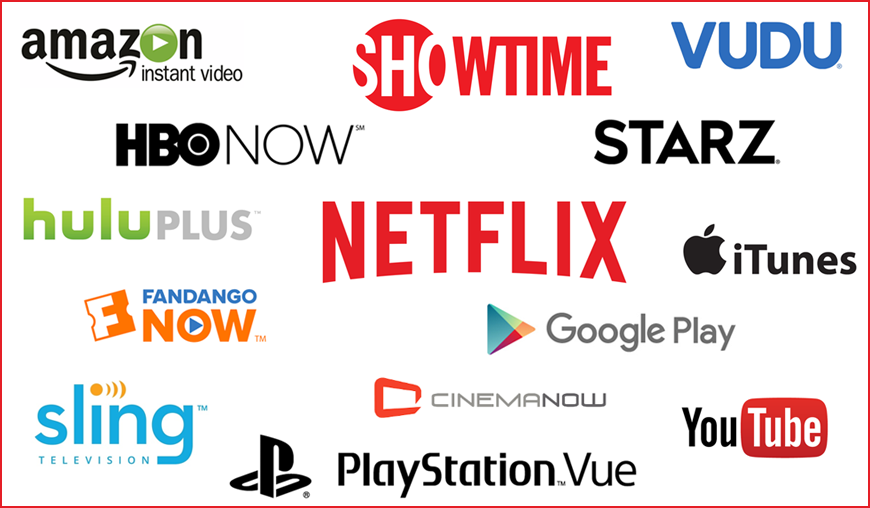 Think about how much time is wasted consuming all that media, and how overwhelming it is when you've finished one season in a day and you want to move on to the next. It's a rewarding feeling you get when you finish a show. I know; I did this when I had Netflix. In my opinion, our subconscious is telling us that we're paying a subscription fee, so we want to consume as much media as possible to get our money's worth. However, we do—straight away—by just watching one season within that month or just a few movies. We know we have better things to do with our time.
Famous movie director Quentin Tarantino once spoke about how we have fallen into a habit of not watching movies from start to finish: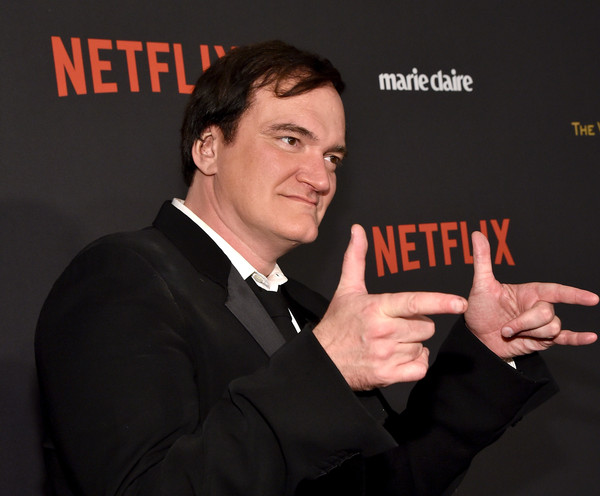 "I'm not on Netflix, so I can't even tell you exactly how that works, but even if you just have all the movie channels in your [TV] package—and that's something I do have—so you hit the guide and you go down the list, and you hit there and you watch something or you tape something, and maybe you never get around to watching it or you actually do watch it, and then maybe you watch it for 10 minutes or 20 minutes, and maybe you start doing something else, and [you decide], 'Nah, I'm not really into this.' And then that's kind of where we've fallen into."

Quentin Tarantino
In my experience, since cancelling Netflix, I've found myself to be much more productive than before. This was mainly because I informed friends and family that I don't have it and I stopped getting ads from Google and Netflix themselves about new, original or exclusive content they have. It's made me feel free to not be distracted in the current world of entertainment, and start focusing on what's important in my life. Instead, I've found myself spending money on owning my entertainment, with the mindset of, "I get to keep this forever, because I own it, and won't lose it as I would with a streaming service, whether because Netflix decides to remove a TV show or movie, or because I end my subscription."
On the other hand, spending money on TV and movies is expensive, but it's allowed me to set a limit on how much I spend. Obviously, I can't afford everything that Netflix has to offer in one bang. However, I can be proud of four things:
The more I pay for a TV series, the less I want to simply binge-watch it, allowing me to take my time to appreciate it and enjoy it more.
Buying physical media made by a specific entity (such as an artist or a director) allows me to support that entity directly, rather than paying a company higher in the chain like Netflix or Spotify.
Not everything is available via a streaming service, so I can still purchase and enjoy it.
I own it forever. Whether it's digital or physical media.
Hopefully, you'll ask yourself: are these streaming services making me happy? Do I gain a better experience from them compared to outright owning a copy of the media?
Streaming services aren't going anywhere, they are amazing, and they are definitely changing the industry. If you just want to pay a small amount each month to have access to thousands of titles, save a ton of money in the long run and have content which is accessible across a bunch of devices, then streaming services are for you!
However, if you're like me, then you have a little bit of nostalgia left in you to hold on to this arguably old-fashioned way of consuming media. Sure, it costs more upfront, but that is the price for getting to keep something you enjoy and not be tied down into paying a regular fee to consume it.